What we like: Two walls separating the dining room from other rooms in the house, and the great light fixture.
What we're updating: Buying a better dining room set. Otherwise, simply painting and adding art and silk plants.
The dining room came with a great light fixture!
Model home dining room photo #2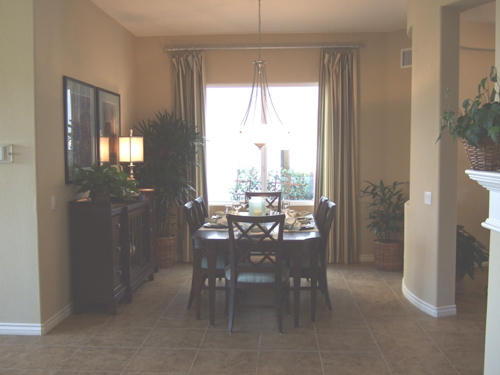 The model home dining room. Great colors!